How to Escape the Noise and Find Silence
We Need to Take Noise Pollution Seriously
Continuous exposure to excessive noise pollution causes stress and eventually, disease. We do live in a world that is becoming increasingly noisy and that in many countries and among many people lacks awareness of the effects and dangers of noise pollution. Overburdening noise is a severe problem.
If you are reading these lines, there is a good chance that you feel the detrimental effects of excessive noise in your life. Whether it is the general noise pollution of the city where you live or your neighbor slamming doors and blasting her taste of music into the world, research has shown that noise severely affects overall health and happiness levels. Even if the sensitivity to sound is individual, we generally can only adapt up to a certain degree that in many cases is surpassed.
Being Able to Escape the Noise (at Times) is Essential
It is vital for our emotional well-being that we can at least temporarily escape the noise of our living environment. It is also essential that we feel in control of when we wish to avoid the noise. Making the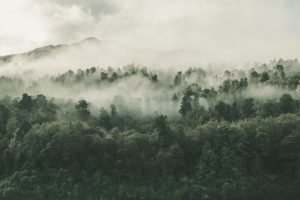 planet, a quieter place may not be a viable cause when for now it is getting ever noisier in the majority of countries around the world.
But we can always set an example by being considerate about the noise we make in our immediate environment. Also, we can talk to our fellow human beings that impact others with their unnecessary noise pollution. And we can make use of tools such as soundproofing, professional hearing protectors, noise reduction headphones, listening to inspirational and calming sounds and music, and practicing relaxation techniques and meditation.
Finding Silence is Crucial for Human Evolution
I have created the Quietness Dot Me website to provide information on noise pollution in its many facets and outline solutions that can alleviate our lives from excessive noise. I hope this website can be a platform for like-minded people who value silence and peace as essential parts of their lives.
The aim is having more silence and contemplation in life to foster human evolution. Feeling quietness within after all is what provides us with space and calm to reflect our existence and evolve our full potential as human beings. How to escape the noise? There are many different ways based on our personality and living environment. If you feel I am missing any essential topics, innovation, or even products, please do get in touch. I very much appreciate your contribution. Also, I am available as a speaker and trainer on silence, mindfulness, and resilience.